Northern Arizona's Advanced Medical Aesthetician

Plasma Fibroblast Skin Tightening
Collagen Induction Therapy
Pure Skin Transformations
Leading Plasma Fibroblast Skin Tightening Specialist of Northern Arizona
Insured, Certified and FDA Approved
All about Plasma Fibroblast Ageless Transformations.
Are you looking to rewind the hands of time, remove loose skin, fine lines and wrinkles and leap forward into the new world of cutting edge ageless transformations?  Then This Treatment is for you! Our Non-Invasive, Soft Surgical Plasma Skin Tightening Treatment will stimulate fibroblasts and recreate collagen while dramatically tightening, repairing and eliminating wrinkles all together. Welcome to Studio Rox Plasma Fibroblast Skin Tightening! Click below to learn more! 
Hidden accordion
WHAT IS PLASMA FIBROBLAST?
The worlds most advanced non invasive skin lifting, tightening and rejuvenating treatment that does not involve blood, needles or surgery. This Revolutionary treatment tightens loose Saggy skin, corrects the loss of elasticity, builds Collagen, removes fine lines, wrinkles, stretch marks, skin tags and much more! 
HOW DOES PLASMA WORK?
The Plasma Fibroblast Procedure parts energy into the air, Ionizes the gas in the air and creates a pure ionized plasma stream. This stream is released 1mm above the skin and Interacts directly with the epidermal layer thus creating plasma fibroblasts. The result in turn is the World's most revolutionary non invasive and sot surgery treatment that is highly results driven in creating dramatic Skin tightening, Rejuvenation, and overall Ageless Transformations that last! 
WHAT DOES PLASMA DO?
It is a Non-Surgical Procedure (known as Soft-Surgery) designed to treat virtually any part of the body. This cutting edge plasma technology targets the Epidermal Layer and is able to efficiently tighten, rejuvenate, resurface, and regenerate the skin with dramatic results that eliminate loose saggy skin, fine lines, wrinkles and more!  
WHAT DOES PLASMA TREAT?
All Areas of the skin including the following:
Fine Lines/Wrinkles
Loose Saggy Skin/Loss of Elasticity
Forehead
Elevens
Hooded Eyes
Under Eye bags and wrinkles
Crows feet
Nasolabials
Mouth & Chin
Jowls and Jawline
Neck
Décolleté
Arms
Tummy
Moles
Skin Tags
Stretch Marks
Scars
Acne scarring
Crepey/ Textured Skin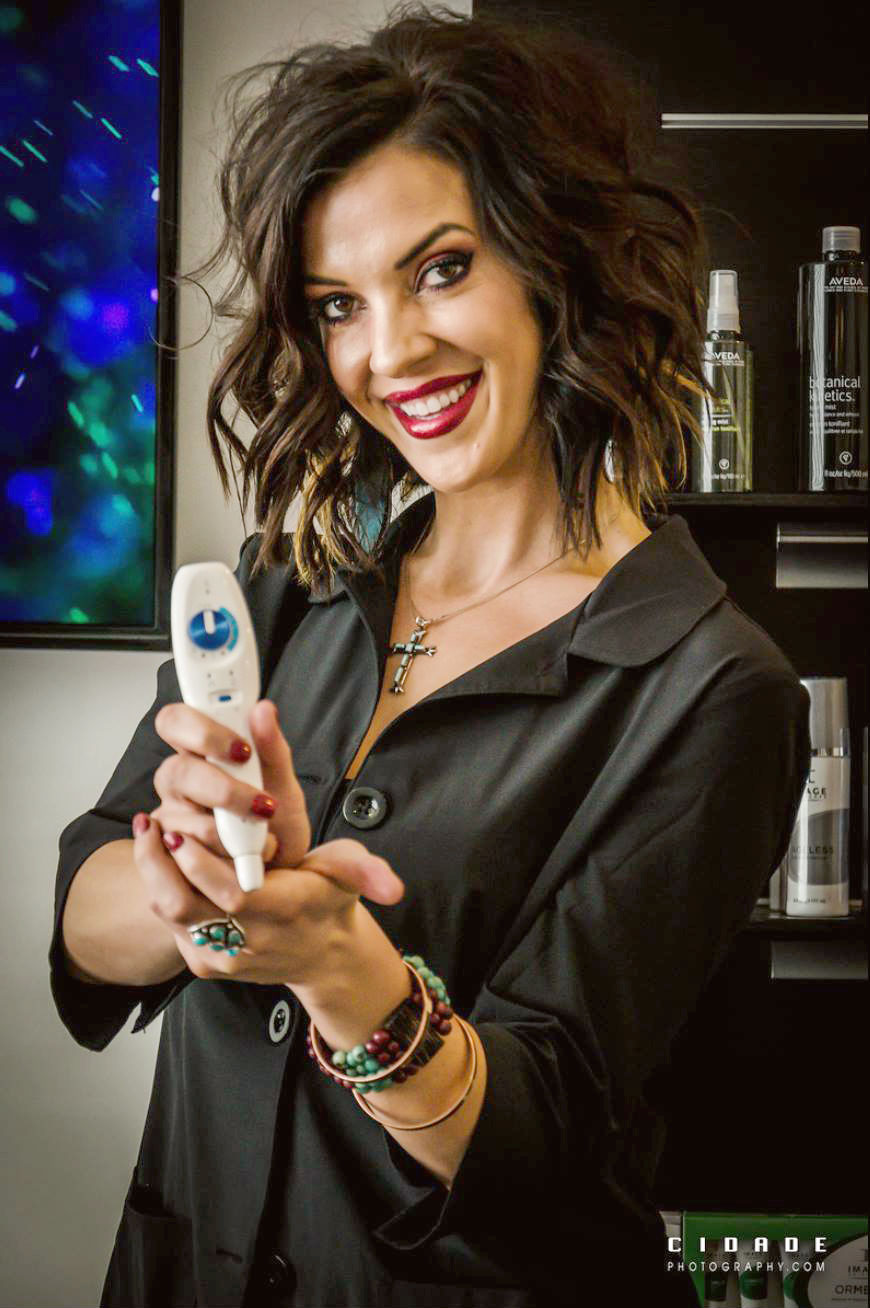 Where Advanced Aesthetics Create a Custom Ageless Transformation

!
Hello, my name is Roxie Reece, and I am the proud owner and operator of Studio Rox LLC here in Northern Az. I am a Licensed Medical Aesthetician and Advanced Plasma Fibroblast Skin Tightening Specialist. I am currently providing these extraordinary Plasma procedures in several locations throughout Northern Az. with my main studio right here in the heart of beautiful Prescott Arizona.
I was born and raised in Arizona, studied abroad In Europe, and graduated from Northern Arizona University with a background in Education, Psychology and Business. I am a conscientious business woman with a heart to provide the highest level of skin transformation and restoration using a dignified alternative to conventional plastic surgery. I Graduated from Imaj Medical Aesthetics School in Scottsdale Arizona with a specialized focus and Advanced Certification in Plasma Fibroblast Skin Tightening. My extensive background, training and education have been the very springboard that launched my profession in alignment with my passion, a life filled with purpose and transformation through these unique services that I am providing.
I have a sincere interest in restoring the vibrancy of my client's quality of life, their skin and their youthful appearance through the utilization of this cutting edge Plasma Fibroblast skincare technology. My greatest reward is to make a visible difference and see my clients radiate with complete excitement upon seeing the results. This encourages and enhances their lives, creating an improved sense of self-esteem and confidence, using my custom and personalized combination of Plasma Fibroblast and Collagen Induction Therapy.
Are you looking to tighten loose sagging skin, remove fine lines and wrinkles and transform the skin you're in without surgery? With over a decade of experience in the spa and aesthetics Industry I have mastered the art and science of permanent wrinkle removal and advanced skin transformations through the delivery of Plasma Skin Tightening, which is a unique three in one treatment. It permanently removes loose saggy skin, tightens fine lines and deep wrinkles, and stimulates collagen in order to dramatically reverse the visible signs of aging skin, long term.
Plasma Fibroblast Is a revolutionary new soft surgery procedure that is designed specifically for non-invasive skin lifting and tightening, resurfacing, rejuvenation and regeneration. It is a highly specialized, unique and results driven approach. These are the essential steps for the formation of virtually flawless skin and dramatic age reversal results, that last!
With 3 locations, I am now providing this specialized treatment to all of Northern Arizona. If you are looking to embrace your youthful glow, rewind the hands of time and reverse the years of aging damaged skin, then this is the treatment for you! With no pain, needles or downtime, my Plasma Fibroblast Treatment (known as soft surgery) is an amazing alternative to surgical skin procedures all together. With minimal to no side effects, this treatment is highly results driven, cost effective and many times can produce same day instant results. Plasma Skin Tightening is the new cutting edge age reversal treatment!
Let me help you transform the Skin You Are In. Book your virtual or personal consultation today! I look forward to meeting with you, and together, embracing an Ageless Transformation Plasma Day! See you soon!
Roxie Reece
Studio Rox LLC
928-351-1555
Credentials
BS in Education and psychology
University of Arizona
Northern Arizona University
Background in teaching (Teacher)
Background in business (founder of ROX Cosmetics pure makeup line)
Makeup Artist
Over a Decade of experience in the spa industry.
LMT studied at ASMT
Licensed Medical Aesthetician studied at Imaj Medical Aesthetics School Scottsdale Az.
Certified Sculptra Tech
Double Certified Plasma Fibroblast Skin Tightening Specialist - Scottsdale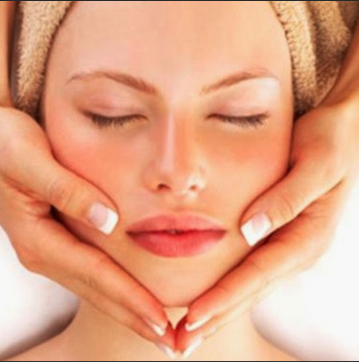 facials
A customized skin care plan that is relaxing, soothing and beneficial to your skin. I will analyze, prep and nurture your skin for our more advanced treatments. Perfect for those looking to prevent and slow down the process of aging and get that healthy glow! This is a great place to start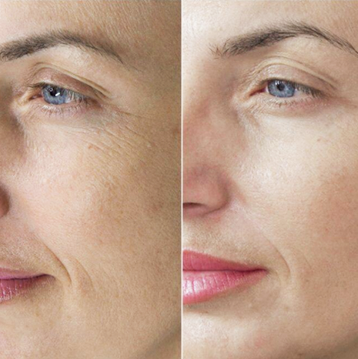 Advanced Treatments
Chemical Peels: Improves and smoothes the texture of the skin using a natural chemical solution.
Microneedling: A noninvasive procedure that helps build collagen (collagen induction therapy) while removing old layers of skin.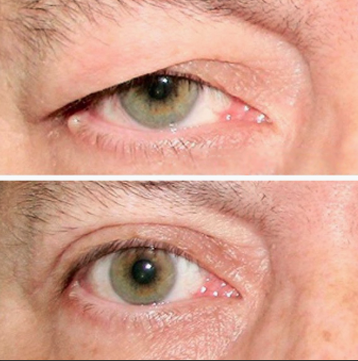 Plasma Skin Tightening
A Plasma Pen creates an electrostatic pulse that is used to safely and effectively reduce the appearance of wrinkles, various demarcations in the skin and tighten or lift loose saggy skin. This procedure is available for treatment on both the face and body wherever lines, wrinkles, and loose skin may exist.
I proudly use Image Skin Care, an INDUSTRY LEADER in product development and PIONEER in the use of plant stem cells and peptides in skincare
360-DEGREE APPROACH to skincare and COMPREHENSIVE product collections address every skin concern and lifestyle to ensure NO SKIN LEFT BEHIND
Take control of the skin you're in! Contact me today for a FREE skin assessment.
Copyright © Studio Rox | All Rights Reserved | Flagstaff Aesthetician or Esthetician specializing in Esthetics and Aesthetics in Flagstaff,  Microneedling Specialist (Collagen Induction Therapy in Flagstaff) – Microneedling in Flagstaff, and Plasma Skin Tightening Technician, Plasma Pen, and Plasma Lift in Flagstaff. As a licensed Aesthetician in Flagstaff, Studio Rox specializes in Advanced Aesthetics and custom facial plans including Microneedling, Plasma Skin Tightening, Chemical Peels, Facials, and much more. Also known as a Flagstaff Esthetician specializing in the leading medical esthetician practices. Also serving as a Scottsdale Aesthetician and leading Cottonwood Aesthetician